Dental Implants and Age: What Patients Should Know
By Frank Avason, DMD on October 21, 2019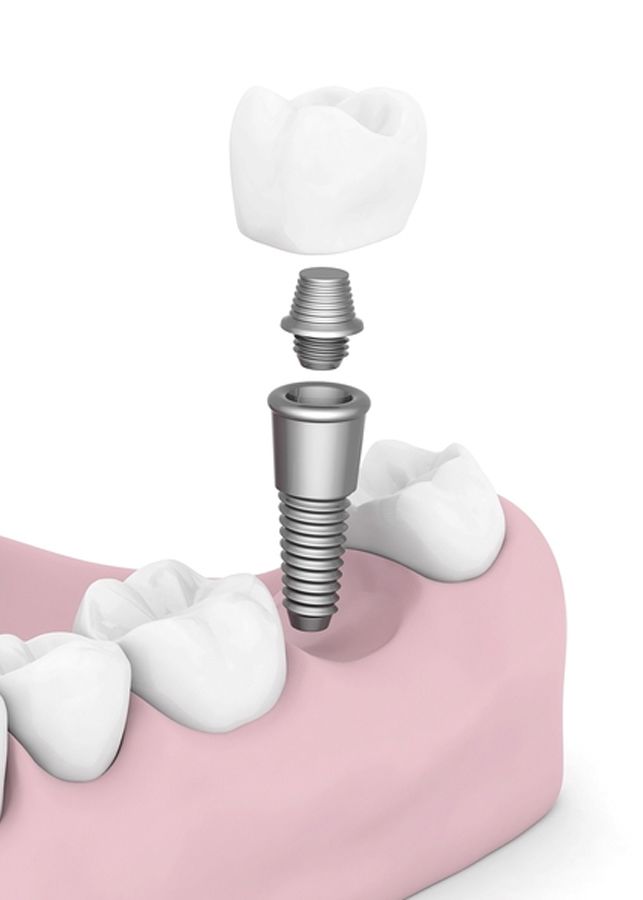 If you're missing a tooth or all of your teeth, you may want to consider dental implants. These artificial tooth roots can hold crowns, bridges, and dentures in place with the same level of stability as natural tooth roots. Benefits like these are why people around Denver and Charlotte, NC come to Dr. Frank Avason III for implant dentistry treatments.
Age often plays a factor in dental implants candidacy. Let's consider a few facts about tooth loss and age. We'll then look at the different ways age could determine if a person is able to get dental implants.
Links Between Age and Tooth Loss
Age plays a major role in tooth loss, especially as people reach their golden years. Findings from the National Institute of Dental and Craniofacial Research (NIDCR) demonstrate this point:
Adults age 20 to 64 had an average of 24.92 remaining teeth; 3.75 percent of people in this age range had no remaining teeth at all.
Seniors age 65 and older had an average of 18.9 remaining teeth; 27.27 percent of people in this elderly age range had no remaining teeth at all.
Why Older People Are More Likely to Be Missing Teeth
Over time, the gradual wear and tear on the teeth are bound to take their toll. Cavities, fractures, gum disease, and simply biting and chewing take their toll on your dental health. As we get older, the accumulated stress on the tooth structure and dental health is bound to lead to some degree of tooth loss.
Is There an Average Age for Getting Dental Implants?
The long-term wear on the teeth is why so many dental implant patients at our Denver center tend to be older rather than young adults. On average, middle aged and elderly patients are more likely to get dental implants here, which makes sense given the tooth loss statistics above.
Is There a Minimum Age to Get Dental Implants?
At minimum, patients would need to be 18 to get dental implants, and even the may be too young.
It's important that dental implant patients have fully matured jawbones in order to properly hold and sustain dental implants. Dental implants on children and teens is a bad idea since they are still growing. With that in mind, while 18 is a minimum age for dental implants, we'd be inclined to wait to place dental implants just to make sure the patient's jawbone is healthy enough and fully matured.
Can Someone Be Too Old for Dental Implants?
Technically no. If a person is healthy, they can get dental implants well into their 80s and 90s.
That said, many elderly people face health issues later in life. Since dental implants require oral surgery, it's important to consider these health issues before proceeding with the procedure. Erring on the side of caution is best for an elderly patents' dental health and general wellness.
Are Dental Implants Right for Me?
Dental implants are a great option for many people who are missing teeth. The best way to find out if they are the right treatment for you is to visit our practice for a consultation. We will be more than happy to discuss the pros and cons of implant dentistry and assess your suitability for treatment.
Learn More About Implant Dentistry
For more information about implant dentistry and how it could be the right option for you, be sure to contact a skilled cosmetic and restorative dentist. You can reach the team at Avason Family Dentistry by calling (704) 820-9797.
Related to This
"

Your smile is one of the first things someone notices about you—let us make it shine.

" DR. FRANK AVASON III