Avoid the Top Causes of Dental Implant Failure
By Frank Avason, DMD on September 07, 2019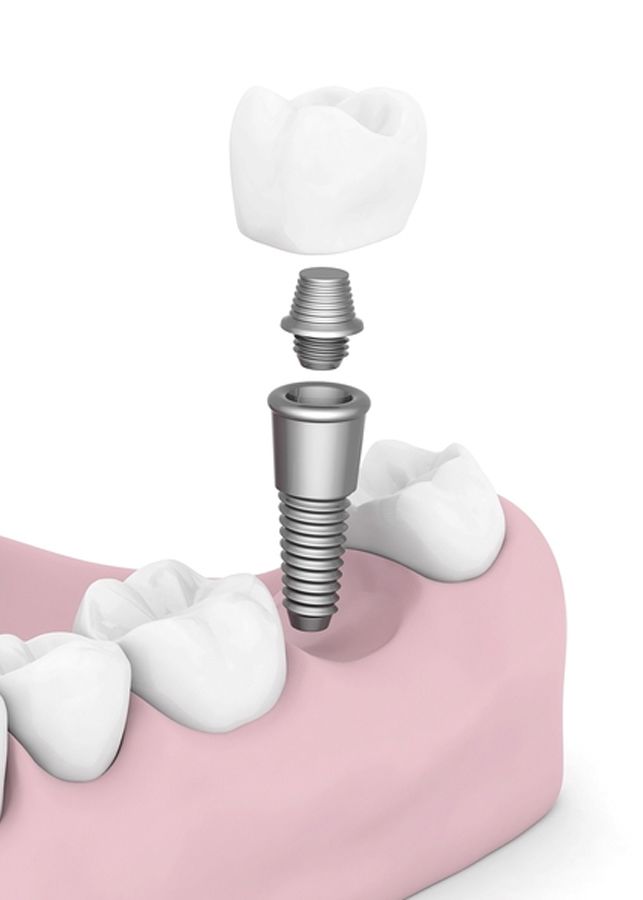 If you are missing a tooth or multiple teeth, dental implants may be right for you. These artificial tooth roots can securely anchor a crown, a bridge, or a denture in place, with the same level of stability as natural tooth roots. Dr. Frank Avason III has helped countless patients in the greater Denver, NC are thanks to implant dentistry.
While dental implants are effective, there is a risk of failure. Thankfully, implant failure can be avoided. Below are some of the most common causes of implant failure and what can be done to prevent them.
Dentists and Oral Surgeons Who Lack Experience
Dentists and oral surgeons who don't have experience working with dental implants can be a risky proposition. These dental professionals may not have a sufficient understanding of the intricacies of implant dentistry and the interaction between implants and the living tissues of the mouth. This can increase the risk of complications after surgery.
In order to reduce your risk of these issues, it's imperative that you find a skilled dentist or oral surgeon in your area. Be sure to ask family, friends, and colleagues who have dental implants for suggestions. You can also look online for reputable and trusted professionals who offer dental implants. A Google search as simple as "dental implants in Denver, NC" can yield a lot of promising leads.
Lack of Jawbone Density
After losing a tooth or multiple teeth, you will experience some loss of bone density along the jaw. When a tooth is in place, the root is supported by the jawbone. When the tooth is missing, the jawbone no longer needs to support a tooth, and it will subsequently recede.
Since dental implants need to fuse with the jawbone for success, a lack of jawbone density could increase the risk of implant failure. For patients facing these situations, bone grafting surgery is ideal as it builds a more stable foundation for a dental implant.
Periodontal Disease and Gum Recession
While the jawbone is extremely important for dental implant success, the health of a patient's gums is equally important. If a patient lacks sufficient gum tissue or suffers from gum disease, it places the success of an implant dentistry treatment at risk. This covers the immediate post-surgical recovery phase as well as long-term success with dental implants.
When patients lack gum tissue to support a dental implant, gum grafting techniques can be used to build up soft tissue density. To avoid gum disease, we urge patients to quit smoking in the weeks before oral surgery and to continue to abstain from all tobacco products for the foreseeable future. Kicking the habit and good oral hygiene practices are a sound way to prevent implant failure.
Delayed Healing Time
If you heal slowly after oral surgery, it increases the risks of infection and implant failure. Getting back to the fusion of implants with the jawbone, a process known as osseointegration must take place for implant success. This involves the implant merging with the jawbone like a natural tooth root. Delayed healing can prevent osseointegration from occurring.
To ensure proper healing time, we encourage patients to follow all of their post-op instructions closely. Focus on rest and healing, and do not engage in any activities that put your dental implants at risk.
Peri-Implantitis
Peri-implantitis refers to a specific form of gum disease experienced by people with dental implants. This condition is an infection of the gum tissue around the dental implant. The infection can spread to the bone around the dental implant, putting the patient at risk of experiencing implant failure.
Good oral hygiene and avoidance of tobacco products is the best way to prevent peri-implantitis. Regular dental checkups are also important for fighting gum disease and other potential dental health issues.
Learn More About Dental Implants
To learn more about dental implants and whether or not they are a good option for you and your needs, be sure to contact a skilled cosmetic and restorative dentist. The team at Avason Family Dentistry can be reached in Denver by phone at (704) 820-9797.
Related to This
"

Your smile is one of the first things someone notices about you—let us make it shine.

" DR. FRANK AVASON III