Invisalign Appointment Frequency
By Frank Avason, DMD on August 21, 2019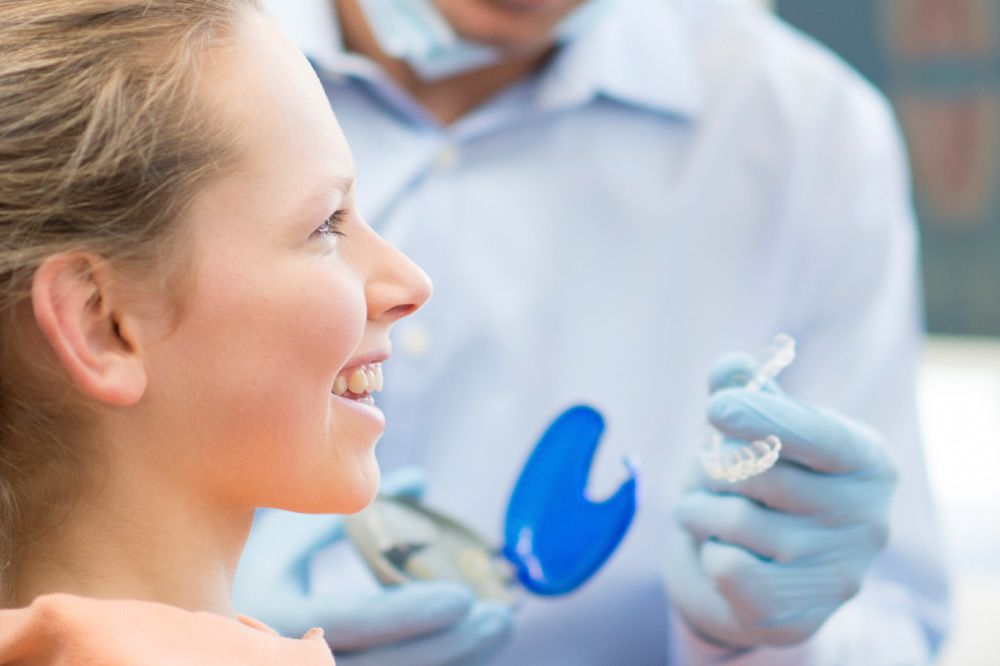 Malocclusion problems like crooked teeth and a misaligned bite are common. In many cases, Invisalign® can address these orthodontic issues and provide patients with a more discreet and convenient treatment.
Once people hear about the benefits of Invisalign, they often want more details about the treatment process, like how often they'll require dental appointments. At Avason Family Dentistry in Denver, NC, Dr. Frank Avason III discusses Invisalign appointment frequency with our patients so they are well-prepared for what to expect from the start to the finish of Invisalign treatment.
Invisalign Consultation
Before patients can start Invisalign treatment, they need to schedule an appointment to make sure they are ideal candidates for the procedure. During an Invisalign consultation, Dr. Avason can examine the teeth and jaw to determine the type of malocclusion problems that are present and the extent of orthodontic issues.
Provided that you are an ideal candidate for Invisalign, Dr. Avason will proceed with developing a personalized treatment plan. Digital images and impressions will be used to create a treatment plan that specifies how many aligners will be used throughout treatment, and the anticipated duration of treatment. All of this information is sent to an Invisalign laboratory that will fabricate the patient's custom aligners.
Starting Treatment
When the patient's customized aligners are complete, he or she will return to our Denver office to begin treatment. At this appointment, Dr. Avason will go over the details of Invisalign treatment. He will discuss topics such as:
How long the aligners should be worn
How frequently the patient should switch aligners
How to clean and care for aligners
Finally, patients will be given their first several sets of Invisalign aligners. Dr. Avason will test the fit of the initial aligners to be sure that they sit securely over the teeth and provide the pressure that is needed to encourage movement. If no adjustments need to be made, the patient can begin treatment.
Invisalign Check-ups
Once Invisalign treatment begins, our Denver patients will progress to a new set of aligners approximately every two weeks. Fortunately, patients do not need to schedule an appointment each time they switch aligners. Unless an issue arises, Dr. Avason will only need to see patients every six to eight weeks.
At each Invisalign check-up, Dr. Avason will examine the teeth and gums to confirm that treatment is progressing as anticipated. These checkups allow Dr. Avason to make any necessary adjustments to the treatment plan, and address any concerns that the patient may have. In most cases, no adjustments are needed and the patient is given their next series of Invisalign aligners.
How Long Are Invisalign Appointments?
Both the Invisalign consultation and the initial treatment appointment take approximately 60 to 90 minutes. However, regular Invisalign checkups are much shorter. A routine Invisalign checkup should be completed in about 15 to 30 minutes. Many of our patients fit these appointments into their lunch break, so that they don't interfere with their daily routine.
Learn More
If you are interested in learning more about Invisalign treatment, we encourage you to send us a message at your earliest convenience. You can also call (704) 820-9797 to schedule a consultation with Dr. Frank Avason III to find out if you are an ideal candidate for Invisalign treatment.
Related to This
"

Your smile is one of the first things someone notices about you—let us make it shine.

" DR. FRANK AVASON III