Teeth Tomorrow Recovery
By Frank Avason, DMD on July 21, 2019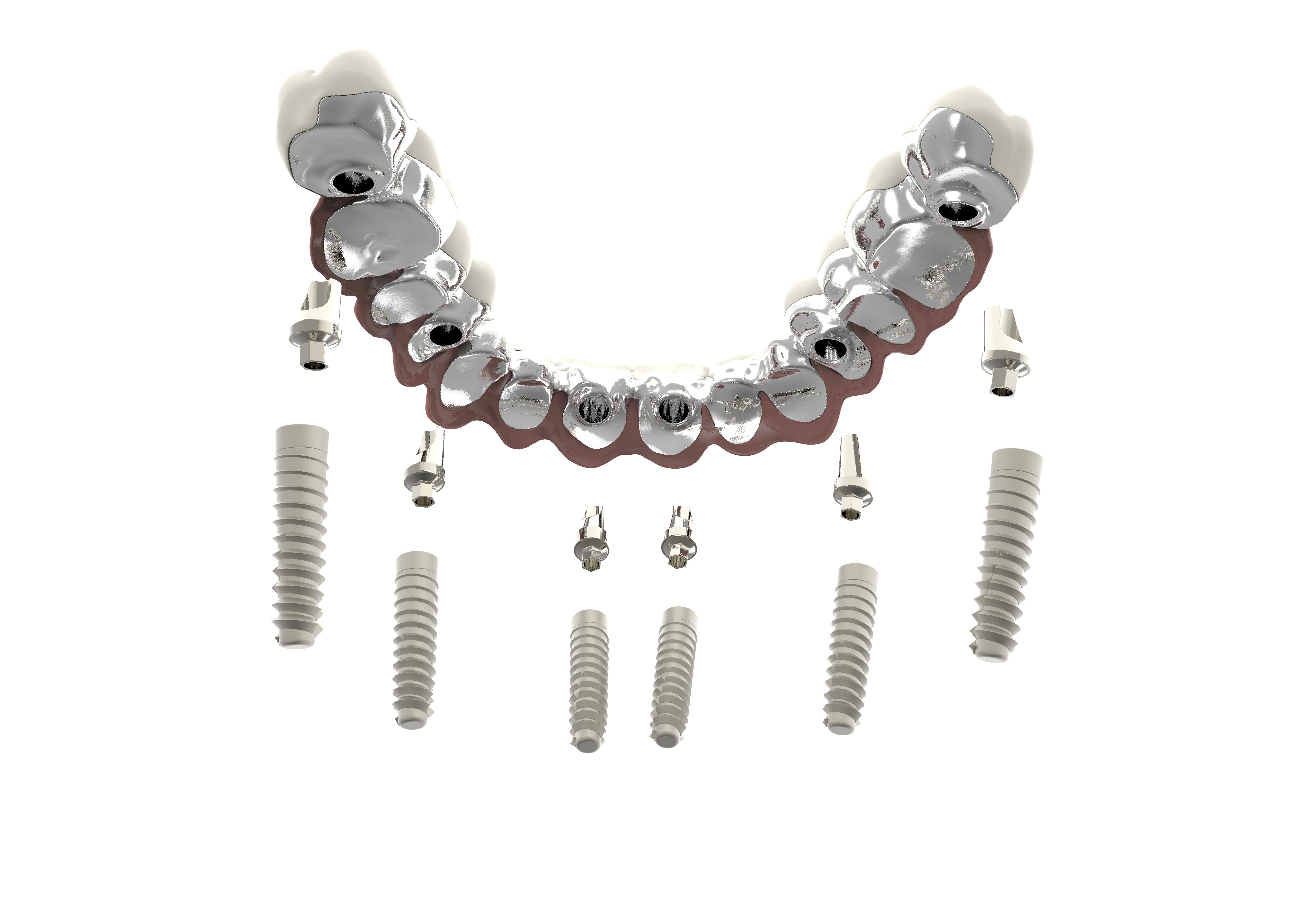 If you are missing most or all of your teeth, Teeth Tomorrow™ is a great option to consider. Thanks to Teeth Tomorrow at Avason Family Dentistry, a person can have a full restored smile thanks to a temporary bridge or denture within 24 hours. The final Prettau® Zirconia restoration is durable and looks just like your natural tooth and gum structure. Teeth Tomorrow has helped countless patients in the Denver and Charlotte, NC area experience restored and rejuvenated smile.
Dr. Frank Avason III would like to consider some basics about Teeth Tomorrow, with a focus on the recovery process and patient healing. This should give you an idea of what to expect from this treatment.
The Initial Oral Surgery
After the initial oral surgery, patients will experience pain and grogginess. This is from the sedation and local anesthetic wearing off. This is common, and patients are recommended to focus on resting after their procedure is performed.
Patients may want to consider taking the next day off from work if they have a physically demanding job or if they suspect that the oral surgery will leave them in a state where normal work would not be possible. Taking a day off work also allows them to receive their temporary bridge before they go back to their job.
Common Side Effects
The most common side effects after having the dental implants placed include pain, swelling, and bruising. The side effects will improve from day to day with rest and proper care.
To manage the post-op pain, be sure to take pain relievers as instructed. For the swelling and bruising, we recommend applying a cold compress to the cheeks. Leave the cold compress on for about 15 to 20 minutes and then take the compress off for the same amount of time. Repeat as necessary for comfort and to keep the swelling down.
Modifying Your Diet Temporarily
Your newly placed dental implants may be quite tender in the first few weeks. That's a normal sensation. In order to reduce discomfort when eating, be sure to have a predominantly soft food and liquid diet early on. Avoid any foods that are crunchy, crispy, crumby, or chewy for the first two weeks.
As you continue to recover, you'll be able to slowly introduce your favorite hard foods back into your diet. Take things slow over the next few weeks, though.
The Process of Osseointegration
Six dental implants are placed for upper arch restorations and five are placed for lower arch restorations. For these dental implants to provide proper support, a process known as osseointegration must occur. This means that the dental implants fuse with the living tissue of the jaw, allowing the implants to function just like natural tooth roots.
Osseointegration takes a few months to happen. During follow-up visits at the practice, we can let you know how you're progressing.
The Final Prettau Zirconia Restoration
As osseointegration is being completed, we'll craft the final custom bridge or denture from Prettau Zirconia. The appliance will be extremely sturdy, and its gumline portion will be painted and dyed to look just like natural gum tissue.
Learn More About Teeth Tomorrow
If you are missing teeth and live in the Charlotte area, we encourage you to contact an experienced cosmetic and restorative dentist. You can schedule a consultation at Avason Family Dentistry in Denver by calling (704) 820-9797.
Related to This
"

Your smile is one of the first things someone notices about you—let us make it shine.

" DR. FRANK AVASON III