How Often Will I Need Invisalign® Appointments?
By Frank Avason, DMD on June 21, 2019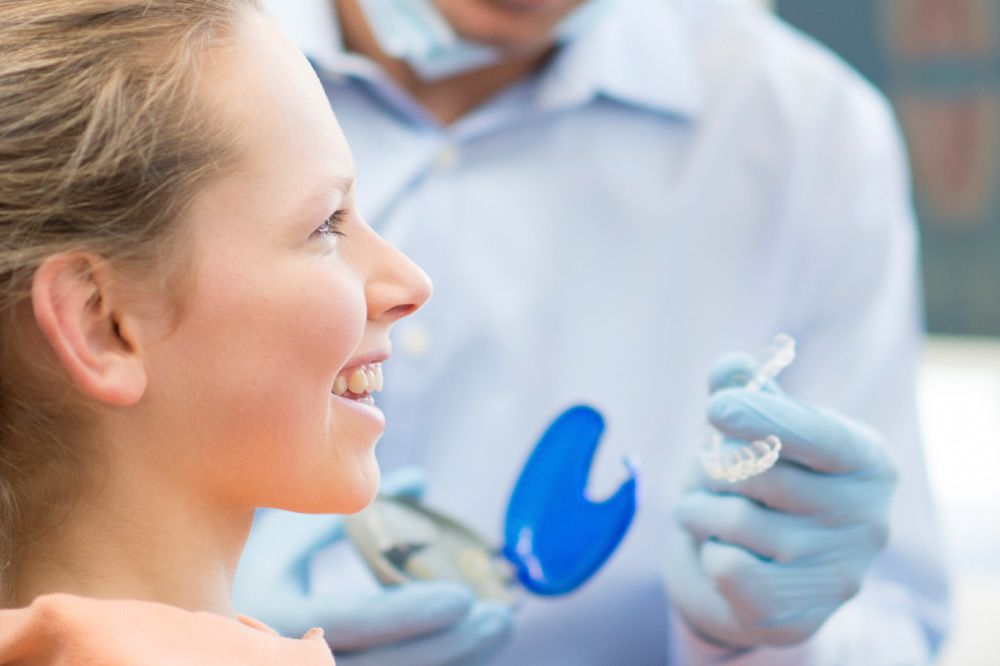 Invisalign® treatment corrects common malocclusion problems to straighten the teeth and improve the bite. Dr. Frank Avason III offers Invisalign treatment to provide our Denver, NC patients with a discreet and convenient alternative to traditional braces. Because of the many benefits that Invisalign provides, it is a popular teeth straightening treatment.
Once a patient decides to go undergo Invisalign treatment, they want to know how often they will need to see the dentist. Dr. Avason provides our patients with a brief outline of the Invisalign treatment timeline to give them a better understanding of the anticipated Invisalign appointment frequency.
Initial Consultation
Before Invisalign treatment can begin, patients will need to see Dr. Avason for a consultation. The Invisalign consultation typically takes around an hour. During this appointment, photographs, x-rays, and impressions will be taken of the teeth and jaw. If we find that a patient is a good Invisalign candidate, a treatment plan will be created, and all information will be sent to the Invisalign laboratory so that the custom aligners can be made.
Receiving the Aligners
Several weeks after the initial consultation, patients will return to our office to receive their first few sets of aligner trays. This appointment will be lengthier than the routine Invisalign checkups that will follow. At this appointment we will test the fit of the first set of aligners to make sure they fit properly and provide adequate pressure to the teeth.
If Dr. Avason is satisfied with the fit of the aligners, our patients will be ready to begin treatment. We will provide the patient with instructions regarding cleaning, wearing, and storing the Invisalign aligners. We will also discuss food and beverage guidelines, and go over any other questions that the patient may have.
Invisalign Checkups
The exact details of each Invisalign treatment plan varies from patient to patient, but in most cases, our patients will progress to a new set of aligner trays every two weeks. Fortunately, patients do not need to return for a checkup each time that they switch to a new set of aligners. Depending on the severity of malocclusion problems and the anticipated duration of Invisalign treatment, we will schedule routine Invisalign checkups every four to eight weeks.
Invisalign checkups should not take long. Most of these appointments are completed within 15 minutes. Dr. Avason will do a quick visual examination of the mouth to see if the teeth and jaw are responding to treatment as anticipated. If the patient is wearing the aligners as directed for a minimum of 20 to 22 hours a day, treatment should progress normally. In these cases, patients will be provided with the next few sets of aligner trays. In the rare case that Dr. Avason doesn't see the results he expects, it may be necessary to adjust the treatment plan.
Routine checkups will continue to be scheduled until the patient has progressed through all of the aligners. At the final appointment, we will examine the position of the teeth and jaw to ensure that we have achieved the desired results.
Contact Us
If you would like to straighten your teeth and correct your bite without the use of metal brackets and wires, you may be an ideal candidate for Invisalign. To learn more about this popular cosmetic dentistry treatment, contact us at your earliest convenience or call (704) 820-9797 to schedule an appointment with Dr. Frank Avason III.
Related to This
"

Your smile is one of the first things someone notices about you—let us make it shine.

" DR. FRANK AVASON III