How to Clean Your Invisalign Aligners
By Frank Avason, DMD on May 05, 2019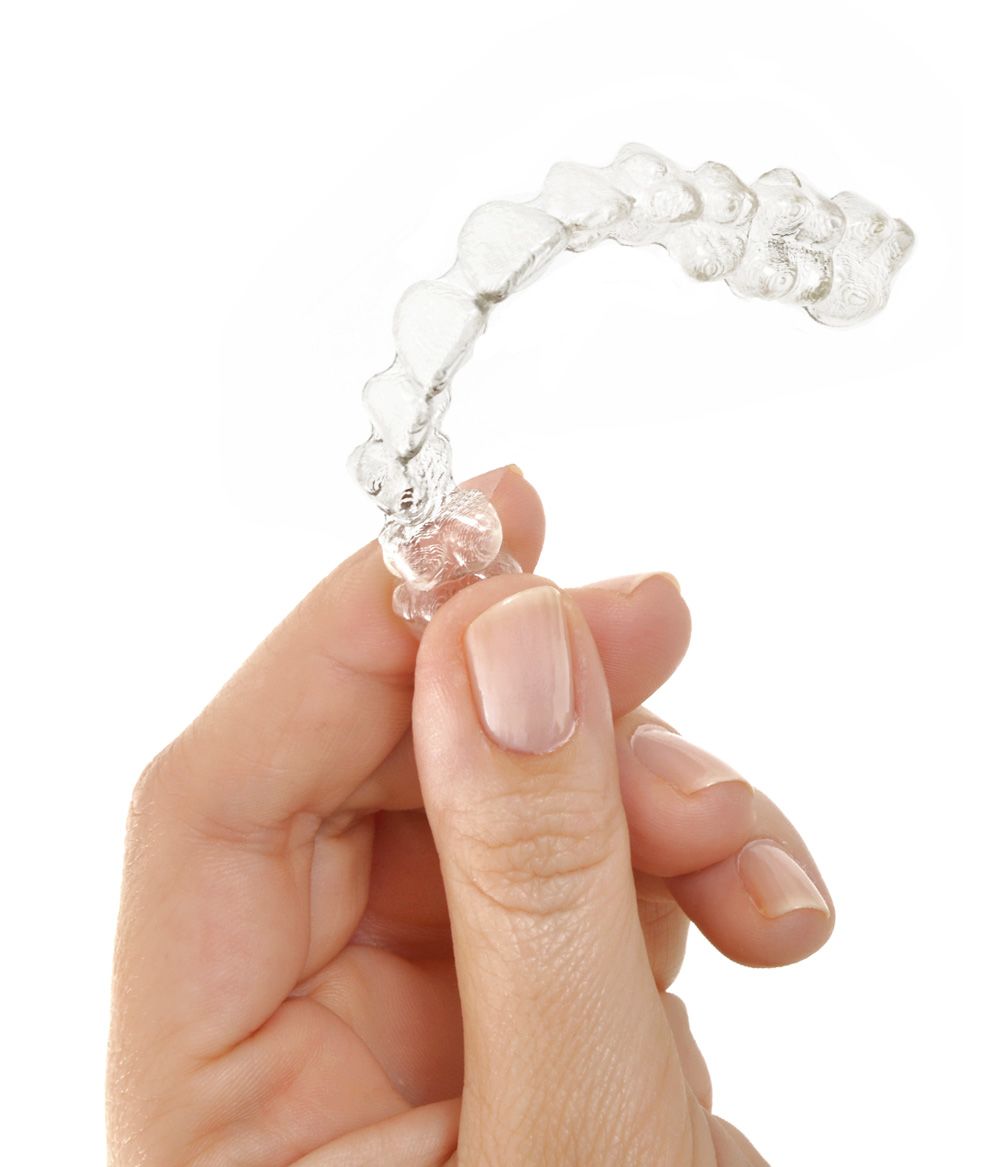 Invisalign® corrects the most common malocclusion problems through a system of clear, plastic aligner trays that provide subtle pressure to the teeth and jaw. Invisalign aligners are just as effective as traditional orthodontic treatment for most patients, but they offer a number of conveniences that set them apart from braces.
However, it is important to keep the aligners clean to avoid oral health problems and bad breath. At Avason Family Dentistry in Denver, NC, Dr. Frank Avason III goes over some basic tips for cleaning your Invisalign aligners.
How Frequently do Aligners Need to Be Cleaned?
One of the most notable advantages of Invisalign aligners is that they can be removed when a patient eats, brushes, or flosses. This makes it much easier for patients to keep the teeth and gums clean, which promotes good oral care throughout treatment.
Every morning patients should start the day by brushing their teeth and cleaning their Invisalign aligners. Bacteria can build up on the teeth and aligners while a patient sleeps, so this is a good way to start the day with fresh, clean teeth.
The same cleaning process should be repeated at night so that patients go to bed with clean aligners on their teeth. A thorough cleaning is not necessary throughout the day, but we do advise our Denver patients to at least rinse their Invisalign aligners each time they are removed.
Proper Care Instructions
It is important to clean Invisalign trays well so that saliva and plaque do not dry and build up on the aligners. This would create an ideal breeding ground for bacteria, which is exactly what our patients don't want.
Invisalign aligners should be soaked daily. We suggest using either a dentures cleaning solution or Invisalign cleaning crystals. After aligners have been soaked, patients can use an extra toothbrush (not one that is used to clean the teeth) to brush away any food particles or bacteria that may remain.
It is important to brush gently, so that patients don't wear down the aligners and create small cracks or crevices where bacteria can hide. After the aligners have been cleaned, they should be dried and placed back over teeth that have been brushed and flossed.
If a patient is out of soaking solution or away from home, the aligners can be cleaned with a clear, anti-bacterial soap. This will also keep the aligners clean and free of harmful bacteria.
Invisalign Don'ts
There are certain practices that Invisalign patients should avoid to make sure their aligners stay clean and in optimal condition. Some important "don'ts" when it comes to Invisalign care include:
Don't use toothpaste to clean aligners. Toothpaste can discolor and damage Invisalign trays.
Don't ever eat or drink anything but water with aligners in place.
Don't leave aligners out in the open when they are removed. Keep them in a case to avoid exposure to bacteria.
Don't clean aligners with any soap or cleaning products that are colored.
Contact Us
If you would like to enjoy straighter, healthier teeth, Invisalign treatment may be right for you. To learn more about this treatment from Dr. Frank Avason III, or to find out if you are an ideal candidate, contact us at your earliest convenience. You can also reach our Denver practice by calling (704) 820-9797.
Related to This
"

Your smile is one of the first things someone notices about you—let us make it shine.

" DR. FRANK AVASON III