Invisalign vs. Six Month Smiles
By Frank Avason, DMD on November 13, 2018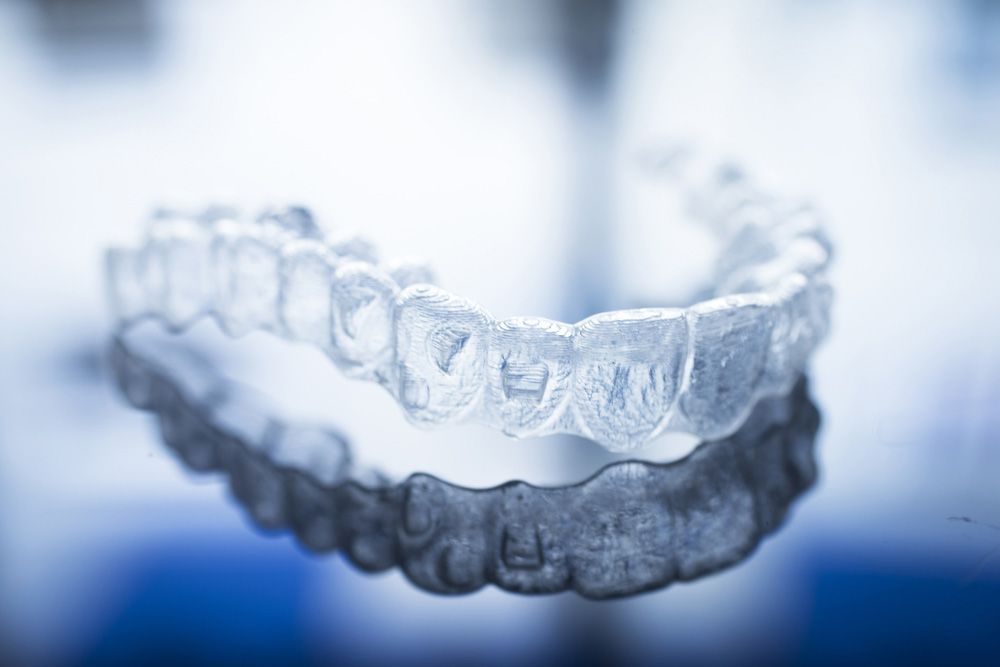 Six Month Smiles® and Invisalign® are orthodontic systems that discreetly align teeth. Although they share many similarities, there are fundamental differences between these two treatment options.
The central difference is that Invisalign uses clear aligners to straighten teeth, while Six Month Smiles® uses brackets and wires. For more information about Invisalign vs. Six Month Smiles read on, or contact Avason Family Dentistry in Denver, NC to schedule a consultation with Dr. Frank Avason III.
Type of Appliance
Patients who undergo Invisalign treatment wear removable clear plastic aligners during the entire treatment process. The aligners fit snuggly and almost invisibly over the teeth. A new aligner is used every two weeks, gradually and gently moving the position of the teeth.
Patients who receive Six Month Smiles wear clear brackets and wires that remain on the teeth for the entire course of treatment. While the clear brackets are more discreet than those used with traditional braces, they are more noticeable than the plastic aligners used in Invisalign®.
Teeth Treated
Invisalign plastic aligners fit over your entire arch of teeth. This means that all teeth will be affected by treatment in some way. Invisalign® is designed to treat minor to moderate teeth alignment issues or bite problems. Severe alignment or bite issues may require traditional orthodontics.
Six Month Smiles treatment is only applied to the anterior teeth, or the front teeth. This treatment is designed to address overcrowding, gaps, or bite issues affecting only the anterior teeth.
Average Treatment Time
Invisalign treatment takes a little over a year for most patients to complete. Moderate cases of tooth misalignment may require a longer treatment time, while a minor case of tooth misalignment may only require six months to complete. Invisalign treatment may take longer than anticipated when patients do not wear their aligners for at least 22 hours a day.
On the other hand, as the name suggests, Six Month Smiles® requires up to six months of treatment.
Costs
Invisalign treatment usually costs more than Six Month Smiles for a few reasons.
Invisalign treatment takes longer
Invisalign treatment requires closer oversight from your dentist
Invisalign uses a series of several aligners
Care
Since Invisalign aligners are removable, patients take them out for hygiene routines. As such, they simply brush and floss their teeth as they normally would.
The brackets and wires used in Six Month Smiles remain on the teeth during the entire course of treatment. This can make at-home hygiene routines a little trickier. Patients must take care to brush around the brackets, and thread floss through the wires.
Learn Which Treatment Is Right for You
The benefits of straight teeth include increase self-confidence and reduced risk of dental decay. If you are ready straighten your smile and are unsure which orthodontic treatment is right for you - Invisalign vs. Six Month Smiles - reach out to us today. You can call us at (704) 820-9797 or fill out our online messaging form.
Related to This
"

Your smile is one of the first things someone notices about you—let us make it shine.

" DR. FRANK AVASON III