Your Invisalign Treatment Timeline
By Frank Avason, DMD on August 02, 2018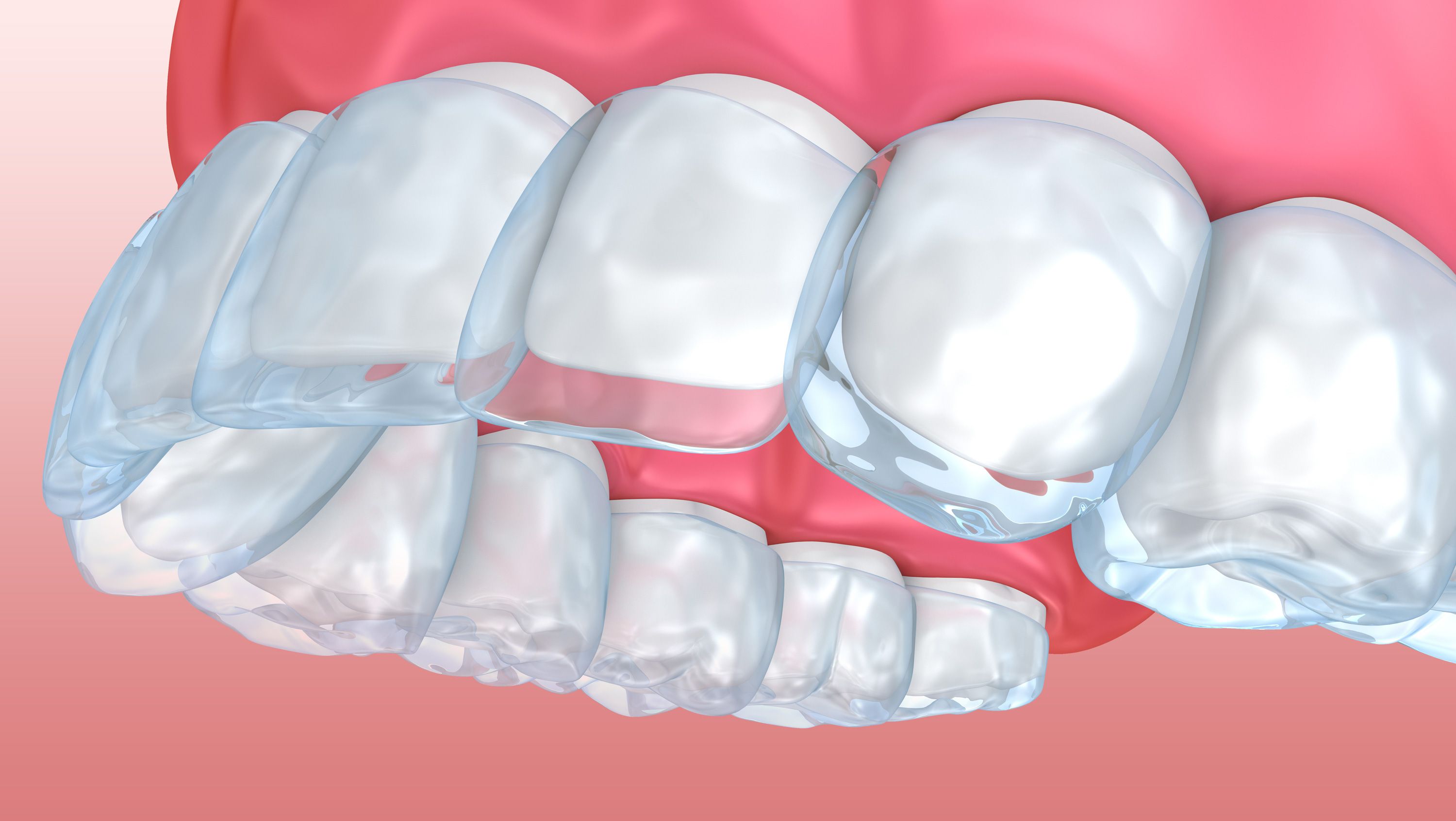 The flexibility, convenience, and comfort that Invisalign® offers has made it popular among patients. This discreet alternative to traditional metal braces comes with a lot of perks, but what exactly does the Invisalign treatment timeline look like?
Dr. Frank Avason III, at Avason Family Dentistry in Denver, NC, explores a generalized treatment plan timeline so that you will understand what to expect, should you choose Invisalign.
First Things First: Your Invisalign Consultation
Before beginning treatment, Dr. Avason must determine your candidacy for Invisalign. Severe orthodontic issues may need an alternative treatment.
Suitable candidates generally include those with overbites, underbites, cross and open bites, gaps between teeth, or crowded teeth.
Dr. Avason will conduct a thorough oral exam, take X-rays and scans, and review your medical and dental history to evaluate your overall oral health. Once he's familiar with your case, he can let you know whether Invisalign is a good option for your orthodontic therapy.
Your Personalized Invisalign Treatment Plan
If you are a candidate for Invisalign, our team will take impressions of your teeth for the Invisalign lab. Dr. Avason will map out the anticipated movement of your teeth and determine the number of aligners needed to shift your teeth into ideal position.
At the Invisalign lab, all of your aligners will be digitally designed from clear, durable acrylic.
The First Set of Aligners in Your Treatment Plan
In approximately two weeks from the date your impressions are taken, your first set of aligners will arrive. At your second visit, treatment officially begins.
We will verify a proper fit of the aligners, and you will immediately start wearing the first set. We will provide specific instructions regarding care of your aligners, as well as your teeth and gums.
Aligners must be worn for at least 22 hours per day; they can be removed during meals and when cleaning your teeth. The success of your treatment plan will depend upon the number of hours you wear your aligners.
With traditional braces, patients must visit the dentist's office for adjustments every few weeks, but with Invisalign, we'll only need to see you every six weeks to monitor the progress of your teeth movement.
The Next Two Weeks
Once you have worn an aligner for two weeks, you will discard it and switch to the next one in your series. Each aligner is shaped just a little differently than the last. Two weeks of wear allows enough time for teeth to shift into a position that will fit the next aligner.
When Can I Expect Straight Teeth?
It will be exciting to see the overall movement of your teeth as they begin to straighten. While Invisalign is must faster than traditional braces, it stills takes some patience to complete.
Most often, this method of orthodontic treatment can be completed in about nine to 18 months. It all depends on the level of malocclusion, patient compliance, and how fast your teeth move.
See if Invisalign Is Right for You
If the alignment of your teeth makes you unhappy, please call us today to see if Invisalign is a treatment option for you. Contact us online here or call 704-820-9797 to schedule your consultation.
Related to This
"

Your smile is one of the first things someone notices about you—let us make it shine.

" DR. FRANK AVASON III